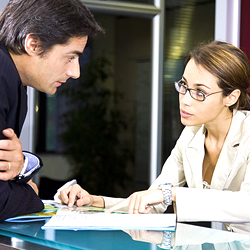 Affinity Consultants believes in providing superior quality and specialized services at the most competitive price. Our objective is to exceed client expectations and deliver value in everything we do.
Every assignment is led by a professional, supported by competent and experienced staff, who ensure responsiveness to our client's needs. Our holistic approach, backed by our practical hands-on experience, allows us to provide clients with realistic advice, in line with and best suited to their business requirements.
We deliver to our clients:
» Dependable, timely responses
» Focused, issue based service and advice
» Consistent high quality
We work together with our clients to help them become more efficient, more effective and more successful. We work with our clients, not for them.